Hyper Island Business Management


The Business Management program is a two-year program within the AVET-system (Advanced Vocational Education & Training), graduating students for a future career as a manager. The learning methods are based on experience learning. We learn by doing rather than by reading. The most common way is that we get divided into groups of three to five, gets an assignment for four weeks and then it's up to us to solve the assignment. As the education progresses, the tempo rises and we takes more responsibility of our learning. Throughout the education lecturers from the business world organizes lectures and workshops with us.
This is a presentation of the different modules that I've fulfilled at Hyper Island, a short description of the module and my role in the group. Every single module group consists of new group members.
More info about the Business Management-program can be found on hyperisland.se.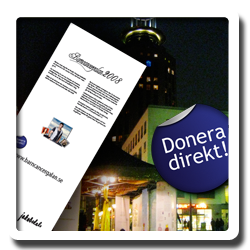 Final Project


Client: Barncancergalan, Hermes Events, Grez Productions
When: 13 Oktober - 22 December, 2008
Description: As final project before our last internship and exam I, together with three classmates, produced an guerrilla marketing campaign for the Children Cancer Gala 2008. We created our task by our own and was responsible for sponsors, permits from authorities and marketing of the campaign itself. We achieved media attention from, among others, the radio prorgam Frekvens in Sveriges Radio (Swedish Broadcasting Corporaton) with a live interview. The campaign took place on two central squares in Stockholm.
My role: Team leader, requests of permits, external communication (media as well as the other projcet members) and layout of printed matters, roll-ups and reports to Hyper Island.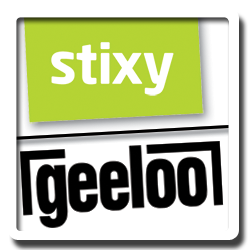 The Digital Industry Project


Client: Stixy and Geeloo
When: 18 Augusti - 12 Oktober, 2008
Description: Our group had eight weeks to develop two strategies for how our clients should develop and reach the targets that we together with our clients agreed upon with help of digital interactivity. The group was organized as a fictious company with different positions; CEO, two project managers and an economy manager. Apart from this we had an individual assignment to search for trends within interactivity in an area of our own choise. I Choose news media.
My role: Project manager Geeloo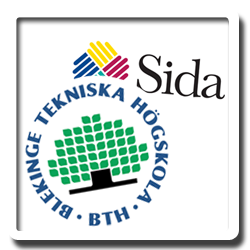 Internship One


Client: Blekinge Institute of Technology - Office for Contract Training and Projects
When: March 31 - June 13, 2008
Description: Taking part in the practical arrangements for a Sida funded International Training Program in Intergrated Urban Planning. Creation of a process manual for the internal processes regarding bids for public contracts and implementation of contract training programs. Quality assurance and structuring of the digital and analog document managing.
My role: Project assistant, process analysis, quality assurance etc.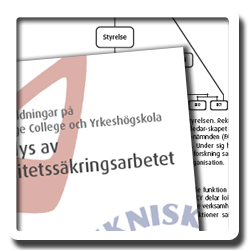 Running a Business


Client: Blekinge Institute of Technology - Blekinge College and Vocational School
When: March 3 - March 28, 2008
Description: Our assignment was to perform a revision of the quality assurance of an AVET-programme. The module also included views in how an organization is managered and works in real life.
My role: Project management, interviewing, analytics, breakdown and layout of the final report.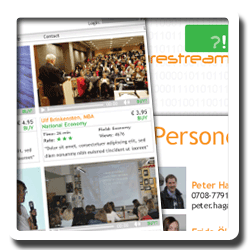 New Business


Client: Hyper Island / Lecturestream (fictitious company)
When: January 14 - February 8, 2008
Description: Our assignment was to find a business idea and create a business plan for the idea. We also presented the idea for venture capitalists and a bank to get funding.
My role: Project management, budget and layout of the presentation material in Adobe InDesign CS3. I also created the logotype for Lecturestream and a dummy-site.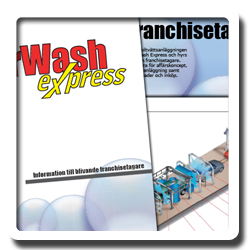 Working With Clients


Client: Hyper Island / CarWash Express
When: November 12 - December 7, 2007
Description: For the first time we worked with a real customer. Our appointment was to create informative material formed as a magazine for potential franchisee for CarWash Express, a new concept within the carwash business.
As a bonus we gave our customer a complete packaging of the informative material and an idea box with potentials for the existing concept.
My role: Layout of the magazine in Adobe InDesign CS3 and project management. I also created a new graphical logotype for the customer.
Building a Brand


Client: Hyper Island / Business Management 2007
When: October 8 - November 2, 2007
Description: To achieve a better flow of information and coordinating of thoughts, questions, information and so between the class and the school we decided to have a module coordinator.
My role: I achieved the confidence of the class to be the module coordinator for the Building a Brand module. As the first coordinator I shaped the way of working and structure to make the role as a module coordinator to work as good as possible.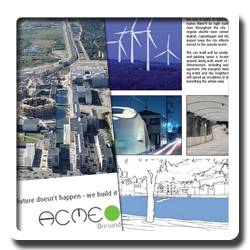 Building a Brand


Client: Hyper Island / ACME (fictitious company)
When: October 8 - November 2, 2007
Description: One of many assignments in this module was to present in our own way an international concept from a branding point of view. We created a flysheet to present a vision of a sustainable city placed close to Malmö.
My role: Layout of the folder in Adobe InDesign CS3 and project management. I also created the logotype for ACME.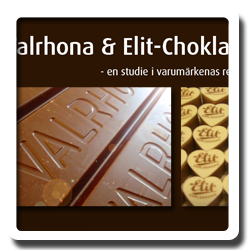 Building a Brand


Client: Hyper Island
When: October 8 - November 2, 2007
Description: Our assignment was to compare two brands, one local and one global, and how they act on the market. We choose the local chocolate store and producer ElitChoklad and the international chocolate producer Valrhona.
My role: Layout of the PowerPoint-presentation and project management. I also created a booklet of our analysis of ElitChoklad which we also gave to them.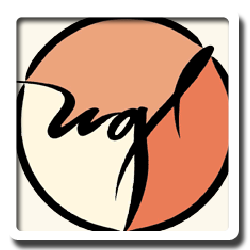 UGL


Client: Personal development
When: October 1 - October 5, 2007
Description: As a part of the Business Management program I took the one-week-course UGL. UGL is a experience based course during five days. The goal is to achieve deepened knowledge within group dynamics and leadership. The course also aims to make the participants more effective as leaders and members of groups. UGL bases its theories on FIRO (Fundamental Interpersonal Relations Orientation) and other similar thesis. During the course the members of the group deepens their knowledge in giving and receiving constructive feedback, to communicate even more effective and to see and handle conflicts. UGL is created by the Swedish National Defence Collage and is considered as one of the best leadership courses there is.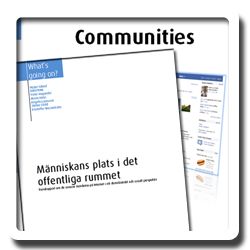 What's Going On?


Client: Hyper Island
When: September 3 - September 28, 2007
Description: Our first assignment was to create a trend statement. My group worked with the trends on the Internet where the individual today takes a much larger part of the official debate.
My role: Compilation, project management and creation of the report and presentation.